Sunflower Celebration
Date: Sun 12th Jun, 2022
Time: 2:00 pm
St. Michael's Hospice (North Hampshire) invites you to remember a loved one and celebrate a life by donating to our sunflower appeal.
What do you I have to do?
Make a donation to our Sunflower appeal here. You will then have planted a beautiful sunflower in our online meadow. You can upload a photo if you wish and your dedication will be added.
This year, to celebrate our 30th year of providing care, donations of £30 and over will also receive an exclusive St. Michael's Hospice 30th Anniversary special edition metal sunflower. As well as serving as a year-round garden sculpture of remembrance, the sunflower stake can also provide vital support to young plants. We have commissioned a limited number from local business Hurstbourne Forge but we do only have a few remaining now.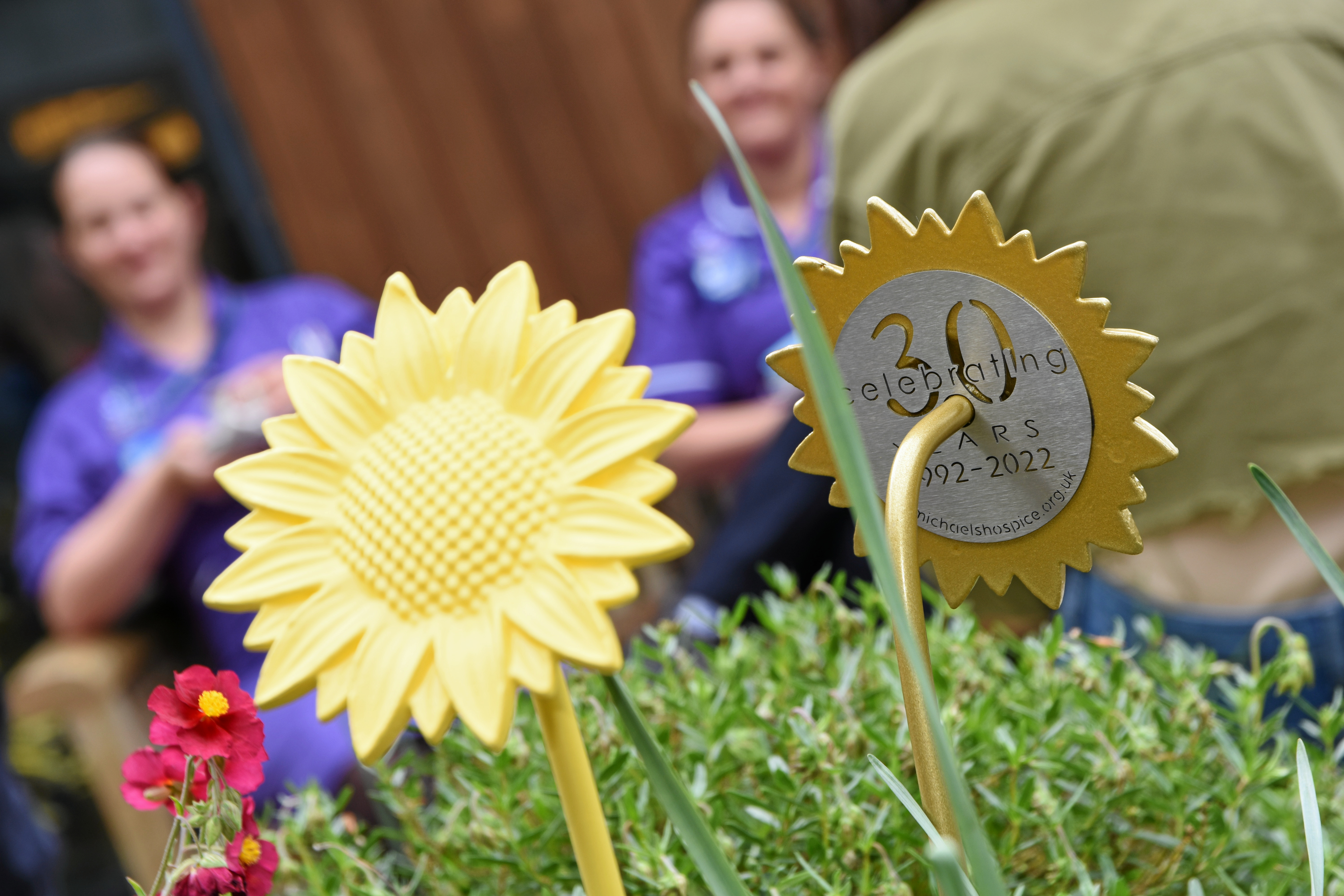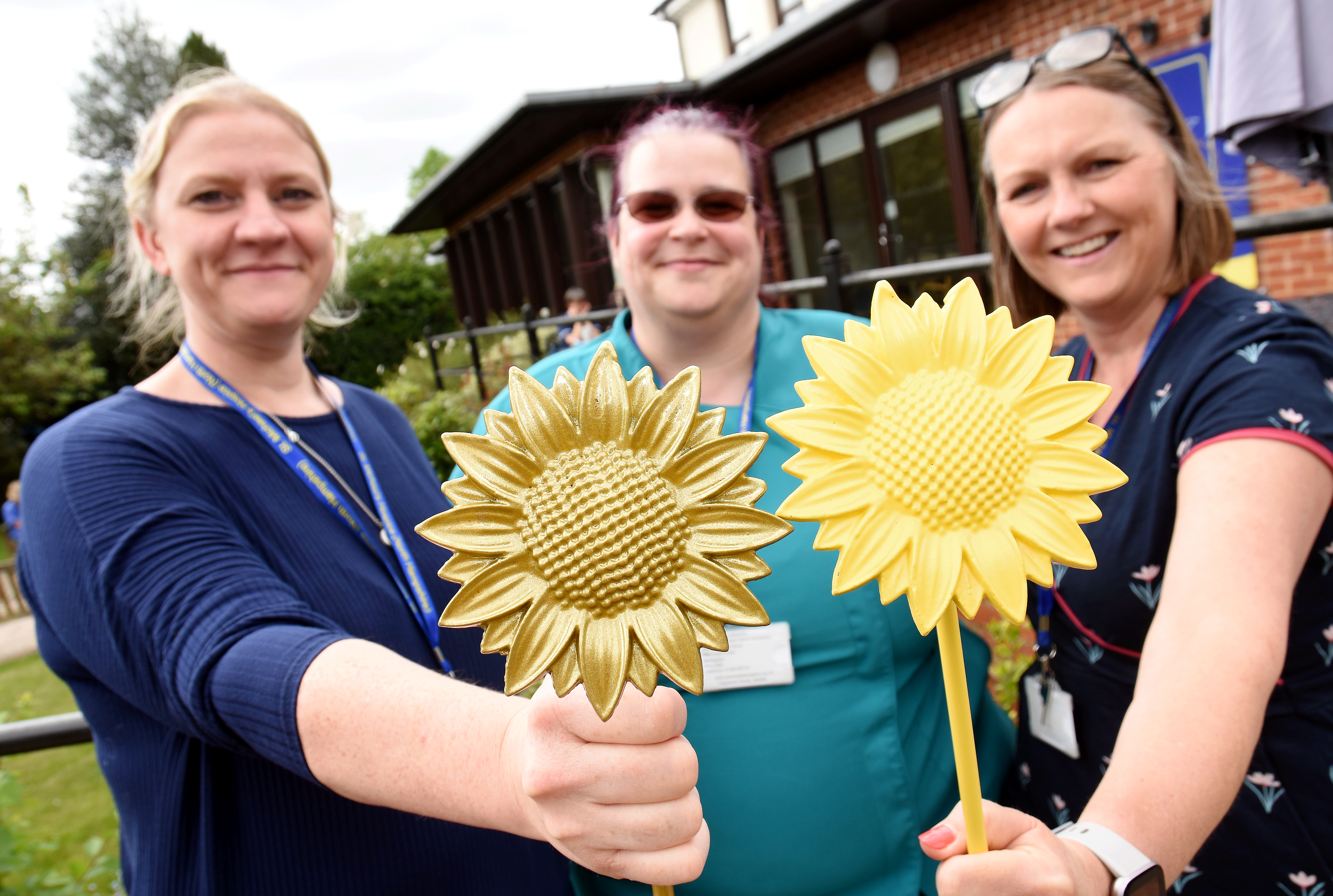 When can I collect my sunflower?
All sunflowers will be available for collection from St. Michael's reception, Monday to Friday between 9 and 5pm.
If you have any queries about making a Sunflower dedication, please contact our Supporter Care Team on 01256 848848 or email fundraising@stmichaelshospice.org.uk and we will be happy to help you.