Sunflower Celebration
Date: Sun 12th Jun, 2022
Time: 2:00 pm
St. Michael's Hospice (North Hampshire) invites you to take part in our Sunflower Celebration this Spring. Bring some cheer to someone you care about, celebrate your own health or choose to remember a loved one, and help us fill our Hospice grounds with beautiful Sunflowers this June.
What do you I have to do?
Make a donation to our Sunflower appeal here. Your sunflower will be displayed at our Sunflower Celebration in the grounds of the Hospice on 12th June 2022.
This year, to celebrate our 30th year of providing care, donations of £30 and over will receive an exclusive St. Michael's Hospice 30th Anniversary special edition metal sunflower. As well as serving as a year-round garden sculpture of remembrance, the sunflower stake can also provide vital support to young plants. We have commissioned a limited number from local business Hurstbourne Forge so please return your dedication early to avoid disappointment.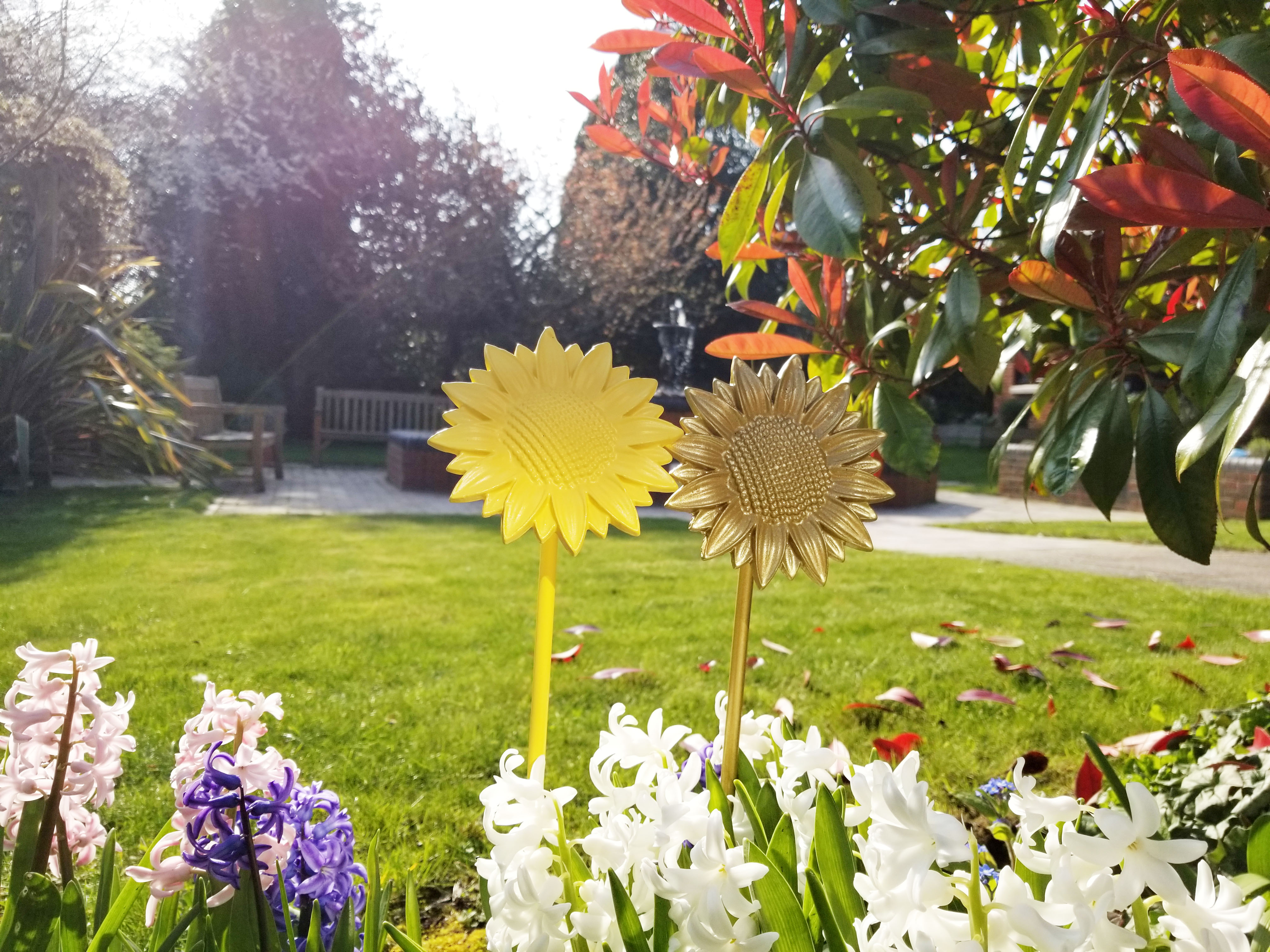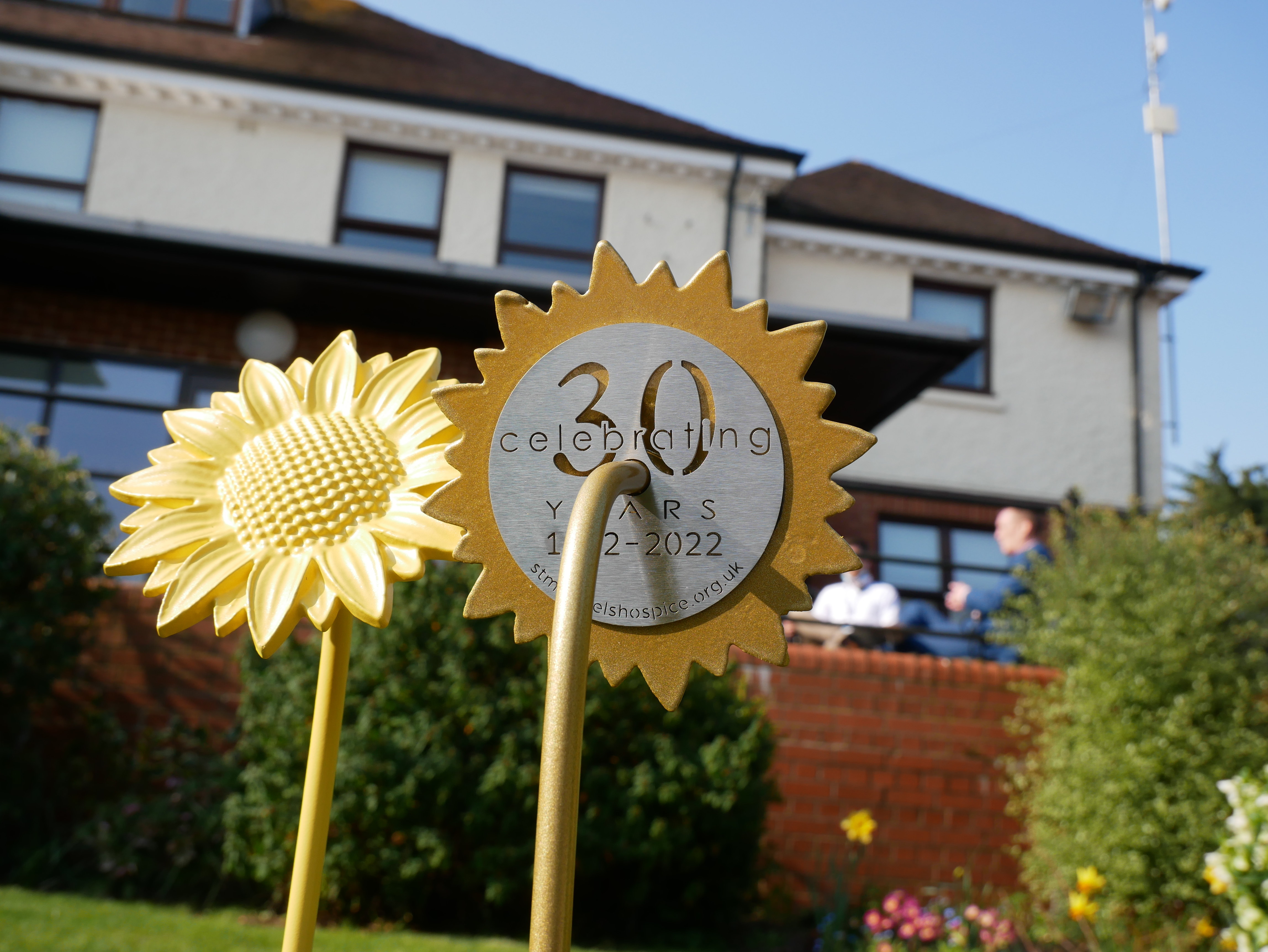 Donations under £30 are also gratefully received and will receive a wooden sunflower.
When can I collect my sunflower?
All sunflowers will be displayed at our Sunflower Celebration on Sunday 12th June in the grounds of St. Michael's Hospice (North Hampshire), RG24 9NB.
You are invited to grab a cuppa and cake, view your sunflower in our beautiful Hospice gardens, and peruse the variety of stalls we have available .
Arrive from 2pm. We will be holding a service at 2.30pm to remember and reflect.
You can take your Sunflower away on the day between 3 and 4 pm, or collect from St. Michael's Hospice on a date convenient to you after the 12th June. They will be available for collection Monday to Friday between 9 and 5pm.
If you have any queries about our making a Sunflower dedication or the Sunflower celebration on the 12th June 2022 please do not hesitate to contact our Supporter Care Team on 01256 848848 or email fundraising@stmichaelshospice.org.uk and we will be happy to help you.