Fundraising for us
Why we need your help.
As a charity, our care is provided to our patients and their families free of charge. This year it'll cost £6.2 million to run our services and with only 16% of that being provided by the NHS, with the help of our community, we need to raise £14.000 a day.
Our Fundraising Team are constantly amazed and inspired by the generosity of you, our supporters, and find it especially touching how time and again you are able to think of the Hospice with a donation.
So, more than ever, we thank you for your contributions and ask that you continue to support St. Michael's Hospice.
Below are just a few of the ways that you can support our Hospice
Organise your own fundraising event
We are hugely grateful to members of the local community who choose to organise their own fundraising events in support of our Hospice. We have seen a host of fantastic activities from bake sales, fancy dress parties, race nights and themed quizzes.
If you have an idea for an event you would like to host in support of our Hospice, however weird and wonderful, we would love to hear from you! The easiest thing to do is fill in this form and we'll get back to you.
How we can support you with your event:
Marketing materials such as simple event banners and posters
Collection units and buckets
Download a copy of our fundraising Toolkit below with helpful hints and tips to get you started!
Shopping Online
Buy your cards through Making a Difference:

How your donations are raised:
Buy your personalised cards or 3D ecards for any occasion using Making A Difference. They take no commission or charge any fees – so up to 100% of your donation reaches us or 125% if you Gift Aid it! You can choose from over 1300 designs, customise your message/text, upload your own photos, send an audio or video message and have them delivered by post, email or text message.
How to shop and raise donations for our Hospice:
Go to Making a Difference
Choose your card
Select the donation amount you would like to add
Personalise your card and finish shopping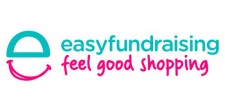 Shopping with Easyfundraising:
How donations are raised:
With Easyfundraising, simply shop with any of 3,300 online retailers including Argos, Asos, Booking.com, John Lewis and M&S and when you make a purchase, the retailer sends us a free donation, at no extra cost to you.
A full list of participating retailers can be found here.
How to shop and raise donations for our Hospice:
Click 'Support this cause'
Create an Easyfundraising account
Click 'Get the Donation Reminder' to accept your participation
Go shopping and raise funds for the Hospice with Easyfundraising!
You can also view a how-to video here.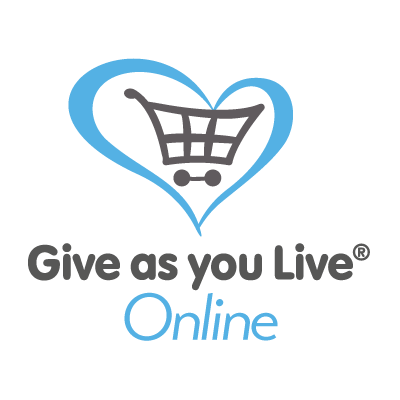 Shopping with GiveasyouLive
How donations are raised:
Go to Give as You Live
There is a short sign up page
Browse over 5,500 stores and a portion of what you spend comes to the Hospice!
Thank you so much for the funds you raise for St. Michael's Hospice through online shopping. Every donation counts!
Can we come and talk to you?
Are you looking for interesting, informative speakers to come along to one of your meetings or assemblies?  Would you like to know more about what a hospice actually is and the services it provides to patients? Would you like to know the truth behind the word 'hospice', help dispel fearful thoughts and show that  'hospice' can be a word of hope?
Allow us to educate and raise awareness of St. Michael's Hospice; let us show you the real side to a hospice and how we make a difference. Many people aren't aware of the wide range of services that St. Michael's Hospice provides, and this is something we would love to change.
We will, of course, adapt our presentation to suit your audience, so whether your group comprises of adults or school children, we will make it an enjoyable and interesting talk to suit everyone.  If there is anything that you would specifically like us to talk about, such as fundraising ideas, we would be happy to do so.
Celebrate and donate
Your celebration can make a big difference to our patients and their families here at St. Michael's Hospice. There are lots of different ways you can support the Hospice in your upcoming celebrations.
Special Occasions
You can ask your family and friends to donate to the Hospice in lieu of receiving gifts for your upcoming birthday or anniversary, your support will make a big difference to helping us provide our vital services across North Hampshire.
We understand that at the current time large gatherings for celebration parties can't go ahead due to the global pandemic, but you can still celebrate a special occasion in your own way by supporting the Hospice.
It's so easy to set up a fundraising page on Facebook or Just Giving, this way your family and friends can support the Hospice in lieu of buying gifts for that special upcoming birthday or anniversary!
Weddings
Congratulations on your engagement, we hope you're enjoying all the planning for your memorable day! Although there are not many weddings taking place at the moment due to the global pandemic, you can still keep busy by getting organised for your big day well in advance.
There is an easy way you can celebrate with your family and friends on your big day while still supporting the Hospice… you could ask for donations in lieu of receiving gifts (how many toasters, is too many toasters?) or even choose a St. Michael's Hospice wedding favour.
We have the option of a St. Michael's Hospice Lottery scratch card for £1 each or our sunflower enamel badges, which are available for a suggested donation of £2 each. Or we can even make a simple place card confirming a donation has been made in lieu of a wedding favour.
What your donations at your celebration could help pay towards:
£6.00 – Cost of drugs & oxygen for 1 hour for 1 patient
£20.00 – Cost of 1 nurse providing care for 1 hour
£30.00 – Cost of a Physiotherapy or Occupational Therapy session
Get sponsored
Why not try something you've always wanted to do and get sponsored for doing it?  It could be something scary (like having your chest waxed!), or something that will benefit you (like being sponsored to give up chocolate for a year!), or perhaps it's taking part in one of our Challenge Events. Whatever you decide to do, we're here to help…
Online sponsorship
Setting up your own online fundraising page using sites like JustGiving is a quick and easy way of raising sponsorship. Online fundraising gives you the opportunity to personalise your own profile page, upload photos, set targets and is a great way for family and friends, wherever they may be, to sponsor you. There is no need to collect any sponsorship money raised – it's all done for you.
Paper sponsorship forms
Please email fundraising@stmichaelshospice.org.uk or call us on 01256 848848 if you need a paper sponsorship form and we will get one out to you. Please ask your sponsors to fill out their full name, home address and postcode so that we can claim an additional 25% in Gift Aid on their donation if they are a UK taxpayer (Gift Aid increases the amount you raise by 25% as we are able to claim back the tax paid by the donor on the amount they have given).
Tips for getting sponsored:
Personalise your  page – tell people why you're fundraising
Add pictures – perhaps even one of you training so people can see how hard you're working!
Set yourself a goal, and make people aware of it
Emphasise how much it costs us to provide treatment to patients
Interact on social media; keep sharing your page. Did you know that 45% of traffic comes from mobile devices and 30% of donations are given using a mobile device?
Keep reminding people to sponsor you! On average, it takes 2-3 emails to get just one donation
Take your sponsorship form everywhere with you so you don't miss an opportunity to raise money
Have a penny box in your home
This is a simple and effective way to raise funds, as every penny counts! Your loose change box can become a home "fine" box, a swear box or is perfect to store small change when friends make a call from your phone! To request your penny box, please get in touch with our Fundraising team using the details below and we will pop one in the post to you!
Further Information
Please contact our fundraising team on 01256 848848 or email fundraising@stmichaelshospice.org.uk.