Sarah's Summer Ball
Date: Fri 2nd Sep, 2022
Time: 6:30 pm
Location: Oakley Hall
In memory of her sister Sarah Weston, one of our supporters, Hannah West, is holding a summer ball at the stunning Oakley Hall. Sarah passed away in January 2021 after a short battle with cancer and this event will celebrate her life as well as raising funds for St. Michael's Hospice and Victoria's Promise. Funds will be split equally between the two charities.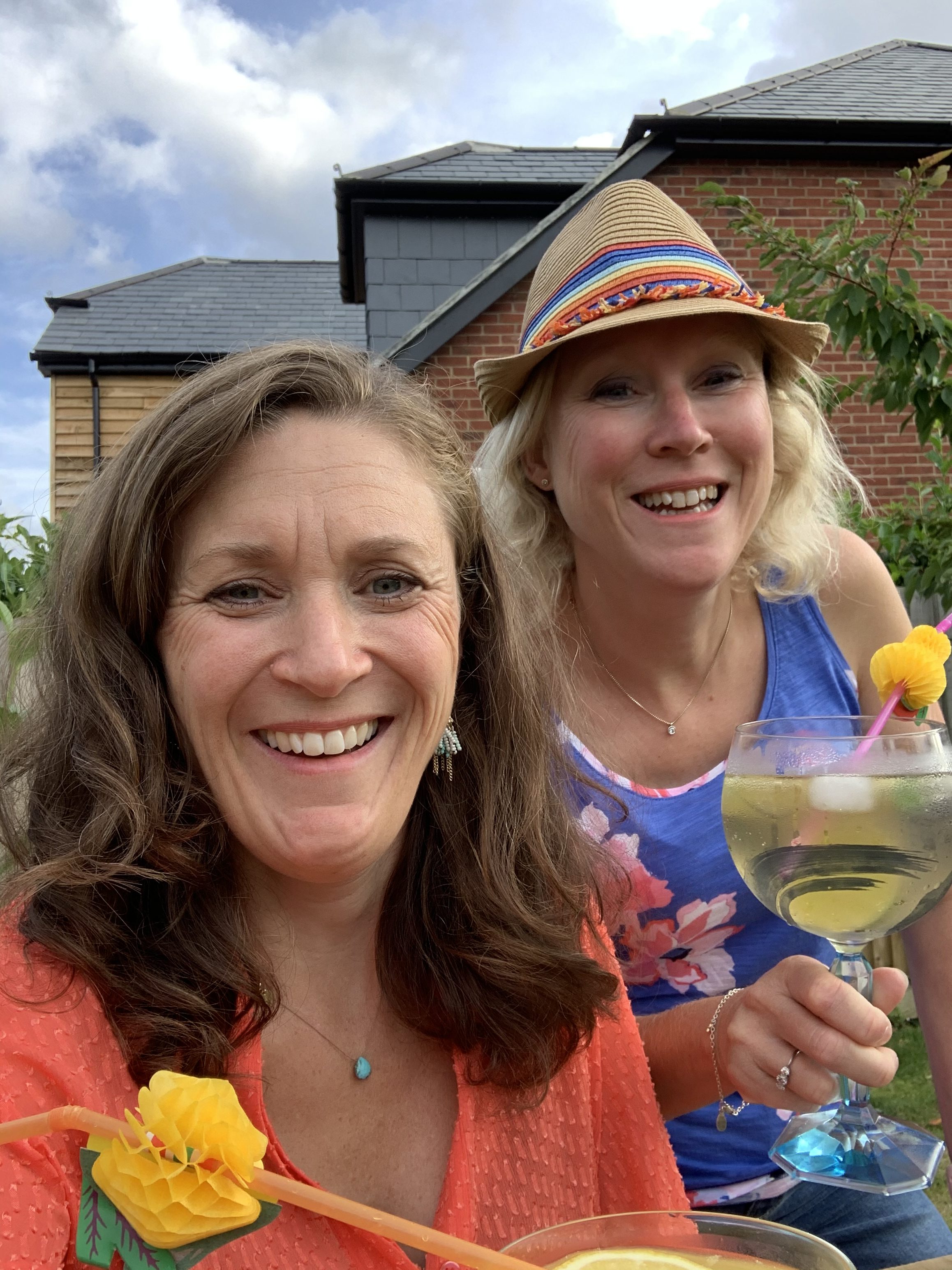 Sarah, who is wearing the orange top in this picture with her sister, lived in Sherborne St John with her husband Ian and their three young boys, Tom, Henry and Max. Hannah, who lives in Basingstoke with her husband Trevor, told us, "This picture is a wonderful memory my sister Sarah and I shared in Summer 2020.  It shows Sarah's gorgeous smile and how beautiful she was. Sarah was diagnosed with a rare cancer in September 2020. She sadly passed away in January 2021. Sarah fought and battled right to the end. She was a true inspiration to us all.
"She passed away in St. Michael's Hospice as was her wish. Another wish of Sarah's she said to me before died, was for us as a family to organise a Charity Ball in her memory and to raise lots of money for the Hospice. The Hospice is an amazing place and we are very lucky to have this facility in Basingstoke.
"So I thought, I need to fulfill Sarah's wish and make this happen.  To celebrate her 45 years of life and what an amazing sister and person she was."
Tickets are £95 per person which includes a 3 course meal, drink on arrival and half a bottle of house wine per person. There will be music, a raffle and a live auction.
Dress Code: Black Tie and Posh Frocks
Special room rates available through Oakley Hall Website
Invitation
Further Information
To arrange for your tickets, please email sarah.summerball@gmail.com.