Read our September fundraising spotlight! The beginning of autumn is always a busy time for fundraising and this year was no exception! Below are just some of the amazing fundraisers that took place during September – thank you and well done to everyone who raised vital funds for our patients!
Medley of Musicals
Our wonderful supporters Angela, Ron, Sam and Tom hosted their fifth Medley of Musicals event for us, which was an evening filled with live performances of songs from famous musicals performed by talented local performers. As well as performances from Sam and Tom, there were performances from Noteworthy Choir and collaborative performances from the whole cast. They held a raffle with some incredible prizes, and had beautiful homemade cakes to sell during the interval for a donation. They raised an incredible £635.71 for the Hospice!
Man vs Mountain Challenge
At the beginning of September, Caroline took on the incredible Man vs Mountain challenge to raise funds for the Hospice. The Man vs Mountain challenge is a fell run, hike and obstacle event, with a swim, abseil, walk the plant and vertical kilometre at the end, taking place in Snowdon, Wales. She completed the challenge in a great time, coming twenty-second in the female category – a huge well done to Caroline for an incredible achievement!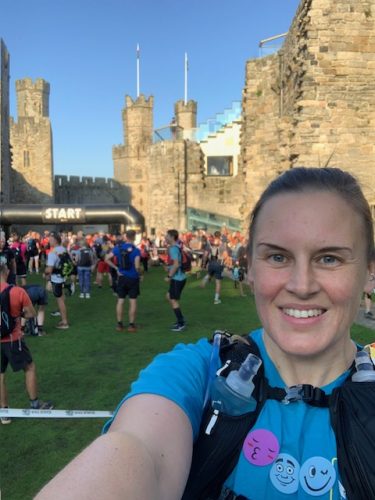 Loddon Valley Lions Golf Day
The Loddon Valley Lions Club hosted their annual Golf Day at Bishopswood Golf Club for St. Michael's Hospice. It was a great (and very warm) day. They raised an incredible £1,500 for the Hospice!
Swim Serpentine
Supporters and keen swimmers Julian, Judith and Colin took on the Swim Serpentine challenge at the beginning of September. The Swim Serpentine Challenge is an open water swimming challenge, and our supporters took on a variety of lengths to raise money for the Hospice. They all completed the challenge in great times, with the added bonus for Julian and Colin of getting their London Classics medals at the end!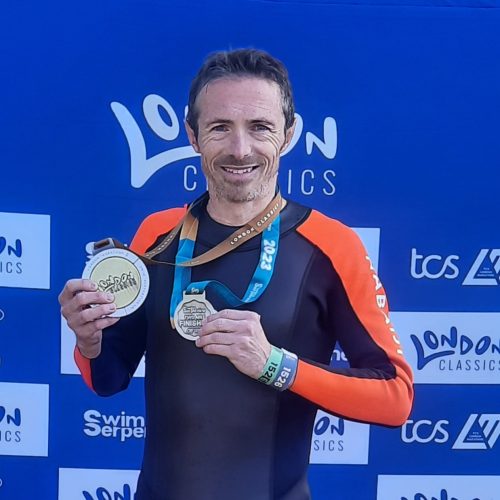 We also had supporter Louise take on the challenge virtually at her home in Lymington, completing her 2 mile swim in 1 hour and 20 minutes at the Lymington Sea Water Baths. Huge congratulations to our wonderful participants!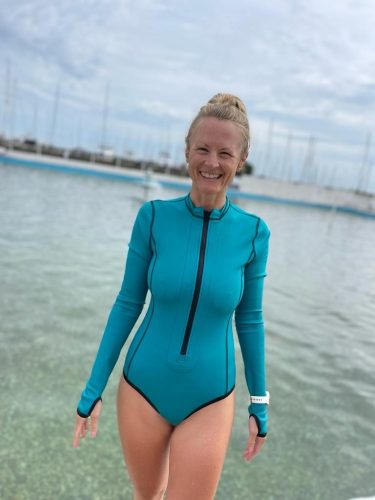 Doughnut Run
The Basingstoke MG Owners Club chose us as their beneficiary's of their annual Doughnut Run event, which is an opportunity for Classic Car owners to take their cars out for the day through the beautiful countryside. Starting at Milestones Museum, the participants drove over 90 miles before finishing their journey at Highfield Park Hotel for an afternoon tea. Despite the weather taking a turn for the worse, a lot of beautiful classic cars still took part on the day and braved the lunchtime rain. Thank you Basingstoke MG Owners Club for choosing us to support this year!
Charity Darts Match
The Livingstone family hosted a Charity Darts Match to raise funds for the Hospice after the care their mother-in-law, Debbie, received at the end of her life. They went all out with their fundraising, getting some incredible prizes including golf days, clay pigeon shoots and vouchers for local take aways, and managed to sell over 4,000 raffle tickets! Over 100 people attended and they raised an incredible £2,258.15 for the Hospice!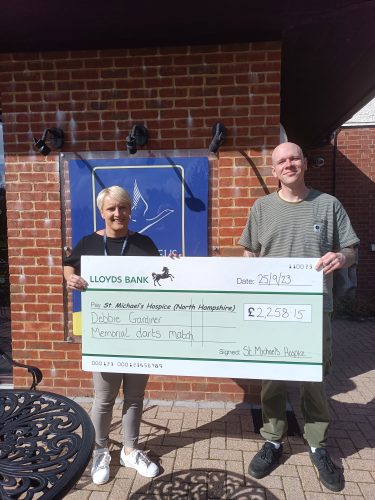 Exit 6 Film Festival
The organisers of Exit 6 Film Festival kindly chose St. Michael's Hospice to support with this years activities. As well as the short films being played throughout the day, they also had cars from famous movies around Basingstoke Town Centre, a 360 photo booth and characters from famous movies wandering around town. Some of our lovely volunteers got involved on the day, gathering donations from the public next to the movie cars. Thank you for choosing us to support Exit 6, we've loved partnering with you!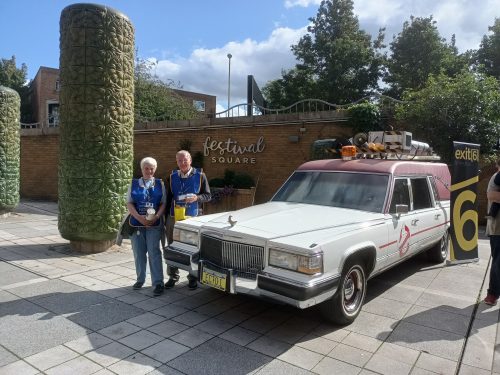 Team Volunteering at our DC
Phillips Law have very kindly completed their team volunteering sessions in the St. Michael's Hospice Distribution Centre (DC). They learnt so much and have a new found knowledge of all things recycling!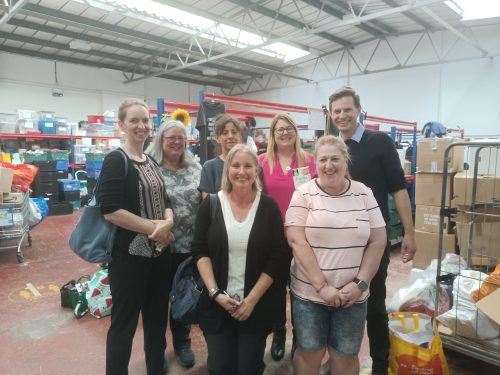 Wine Tasting Experience
Caviste Ltd, an independent wine merchant, generously donated a 12 person private wine tasting experience for our Golf Day auction in September.  We really appreciate the support from our local business. It helped to raise £350 for the Hospice!
If you've been inspired to do some fundraising, you can find out more about how you can support us here.