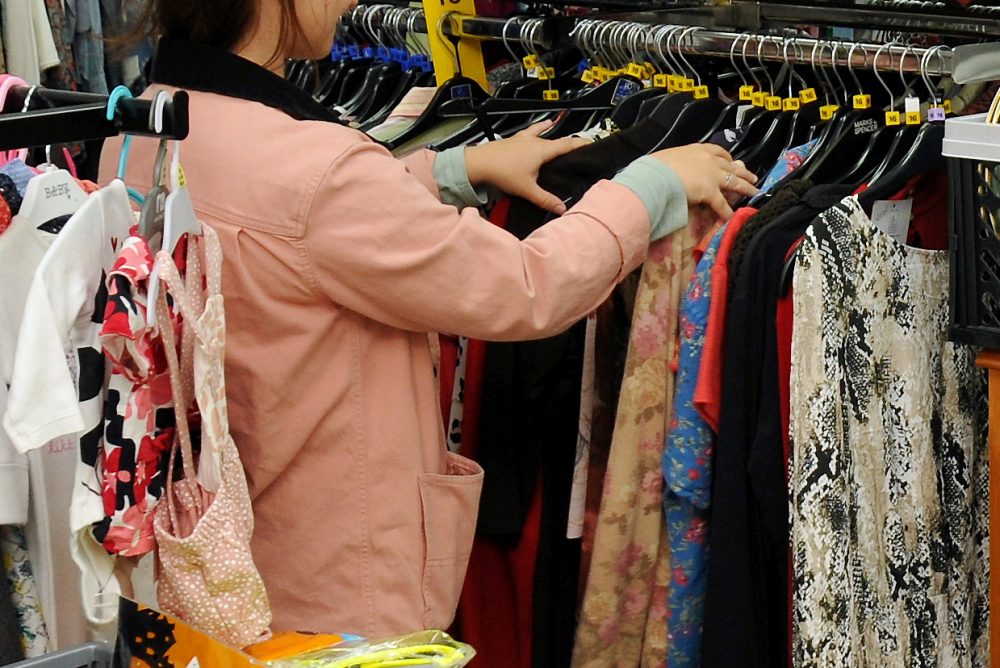 We're holding our first ever kilo sale at Festival Place, Basingstoke, on Saturday, September 16th, from 9am to 6pm.
The kilo sale is an excellent opportunity to purchase pre-loved quality items at unbeatable prices while raising funds for the Hospice. Women's, men's, and children's clothing, shoes, and accessories are all available. You can purchase a kilo of items for £10 or part of a kilo for £1 per 0.1kg. The money raised will go towards supporting our care services.
We depend on the local community to help fund this care through donations, fundraising, and shopping in their 11 stores across North Hampshire. This is the first kilo sale we've hosted – and with the popularity of pre-loved shopping growing by the day, this is likely to be a very popular event!
Ann Schuster, Head of Retail at St. Michael's Hospice, said: "This is a really exciting opportunity for us and shoppers! We receive some fantastic items through donations and want our community to know about them. A kilo sale is a great way of buying some fantastic items at a reasonable price, and everything raised will help us to continue supporting people with life-limiting illnesses across North Hampshire.
"We want to thank Festival Place for letting us host our kilo sale in their shopping centre – we can't wait to see everyone getting involved on 16 September. "Festival Place has supported St. Michael's Hospice for a number of years, and the Hospice is currently its charity of the year.
Festival Place Centre Director Neil Churchill said: "We take great pride in our place at the heart of the community and are delighted to continue our support for St. Michael's Hospice by donating this fundraising space."
We provide care for free but receive only 16% statutory funding to run our services. This means the we need to raise £14,000 a day to care for people across North Hampshire who have life-limiting illnesses, need end-of-life care, or bereavement support. Demand for our services is increasing, and so are costs.
The kilo sale will take place on the Lower Level of Basingstoke's Festival Place, opposite Yankee Candle. You can find out more about the kilo sale by clicking here.