This week is Hospice Care Week 9-15 October and we are joining Hospice UK in celebrating all the work hospices do, and the people who do it. We have asked some of our staff and volunteers from different departments across St. Michael's Hospice, to share how their role impacts Hospice care. Please continue to read to find out more about the different departments that make our Hospice care possible.
Louise – Community Engagement Fundraiser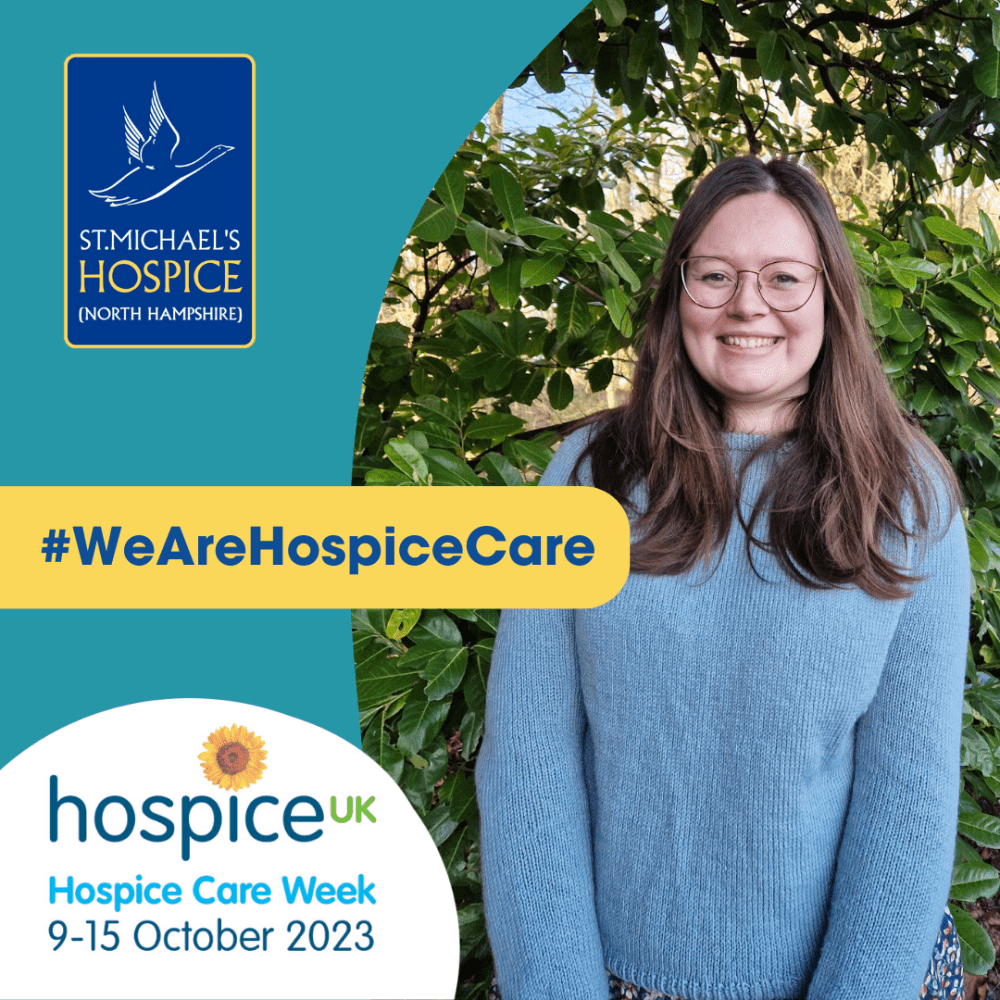 Hi! I'm Louise, and my role means I look after anyone who wants to raise money for the Hospice, that could be someone who's hosting their own event, decided to take on a challenge for us, wanting to support us with birthday fundraisers or chosen us as their group or clubs charity of the year. My role has a big impact on keeping the Hospice running, without our wonderful community raising funds for us we wouldn't be able to be there for people when they need us most. It costs £6.2 million each year to run our Hospice, and we get less than 16% funding from the government. That means we need to raise £14,000 each day to keep our services running. Every bake sale, coffee morning, golf day and choir concert our supporters host brings in the much needed funds to support our services.
Nina – Palliative Care Support Worker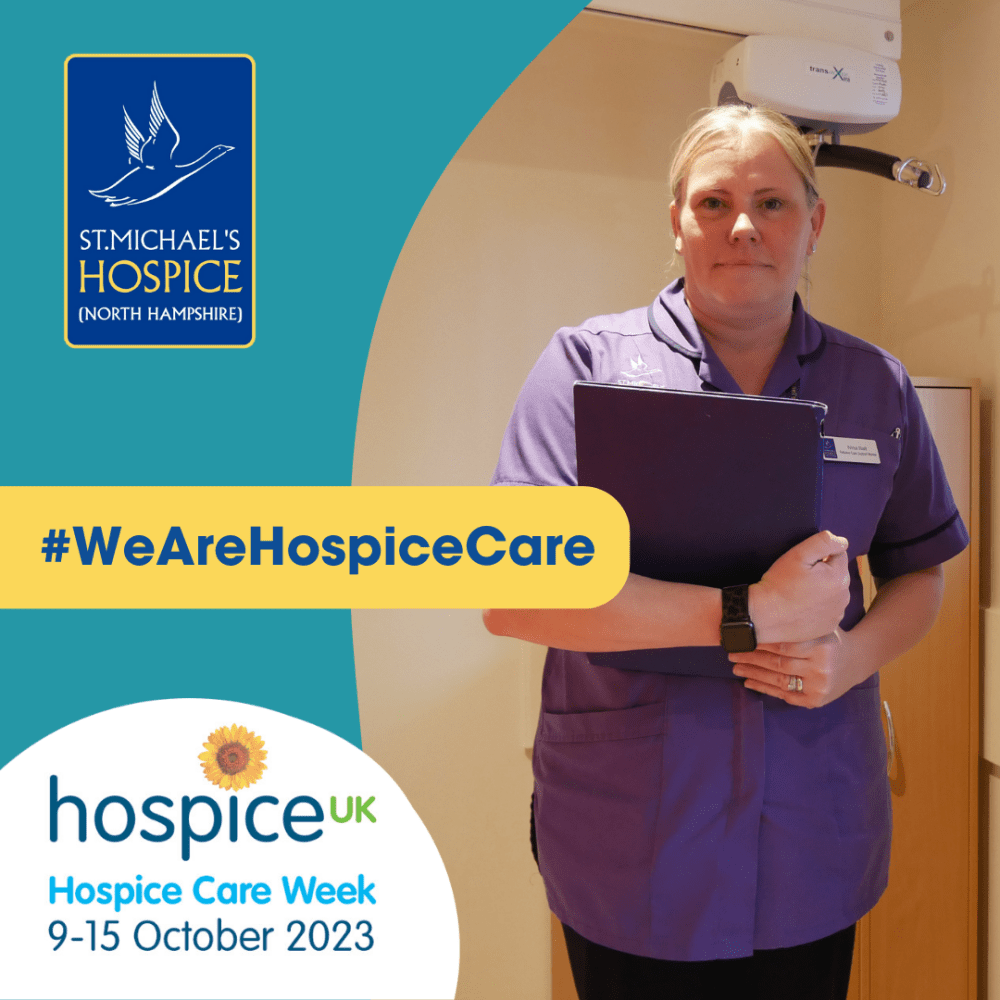 I'm Nina and my role at the Hospice is a Palliative Care Support Worker working in the Hospice at Home team. In our team we help support dying patients and their families where their preferred place of death is home. For a lot of patients, the thought of dying in a hospice is a scary thought and there are a large amount of patients that would prefer to stay in the comfort and familiar surroundings of their own home. Every patient has the right to choose where they die and if that is home then our Hospice at Home team will give emotional, psychological and practical nursing support. I am also part of the MND clinic here at St Michaels supporting patients and families diagnosed with MND. I follow the patients journey from diagnosis until they sadly pass away. Being a support worker, I work to support them and their families psychologically. I find this a very rewarding part of my role at the hospice.
Virginia – Hospice Volunteer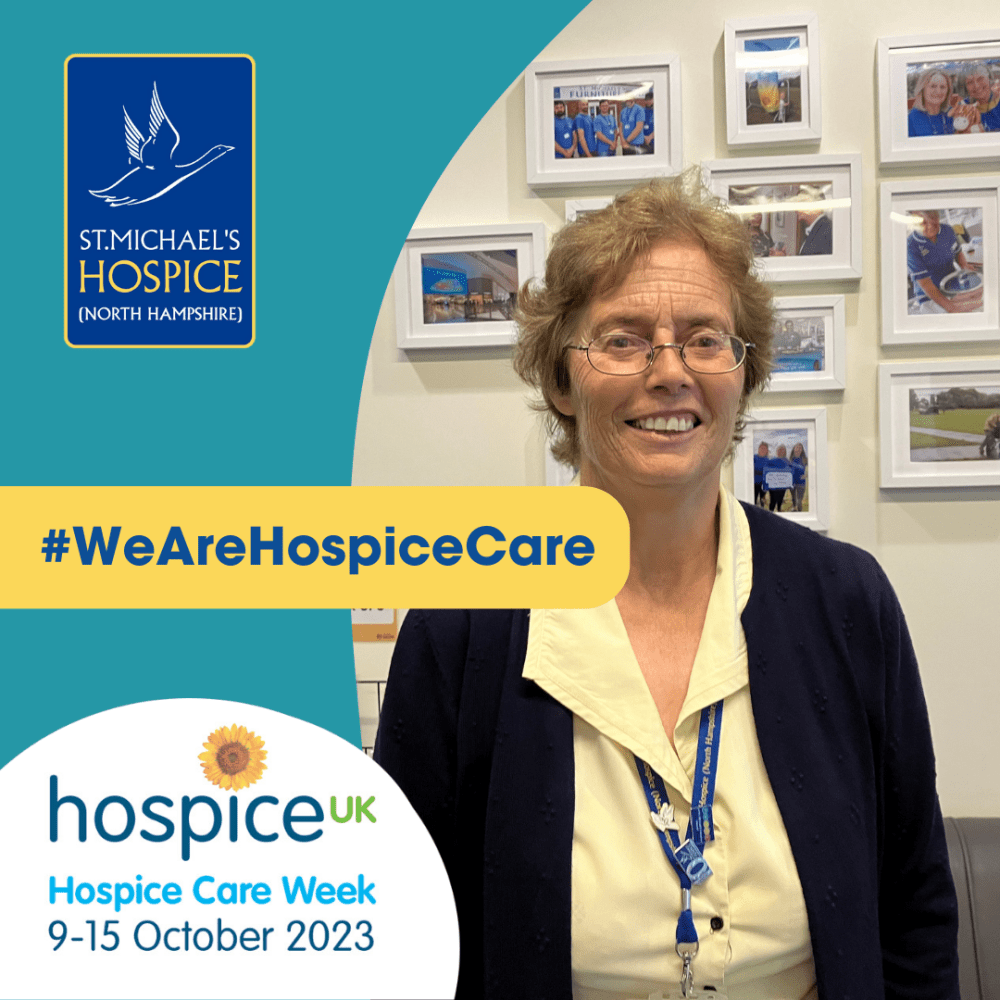 I'm Virginia, and I volunteer at the Hospice! I am happy to work in any department of the Hospice. Currently, I am working in Fundraising and Voluntary Services. Every time I come in, it is a varied day with plenty of different things to do. I enjoy helping out at events and collection days, meeting the public and sharing the good work with others about what the hospice does on a day-to-day basis.
Amy – Palliative Care Nurse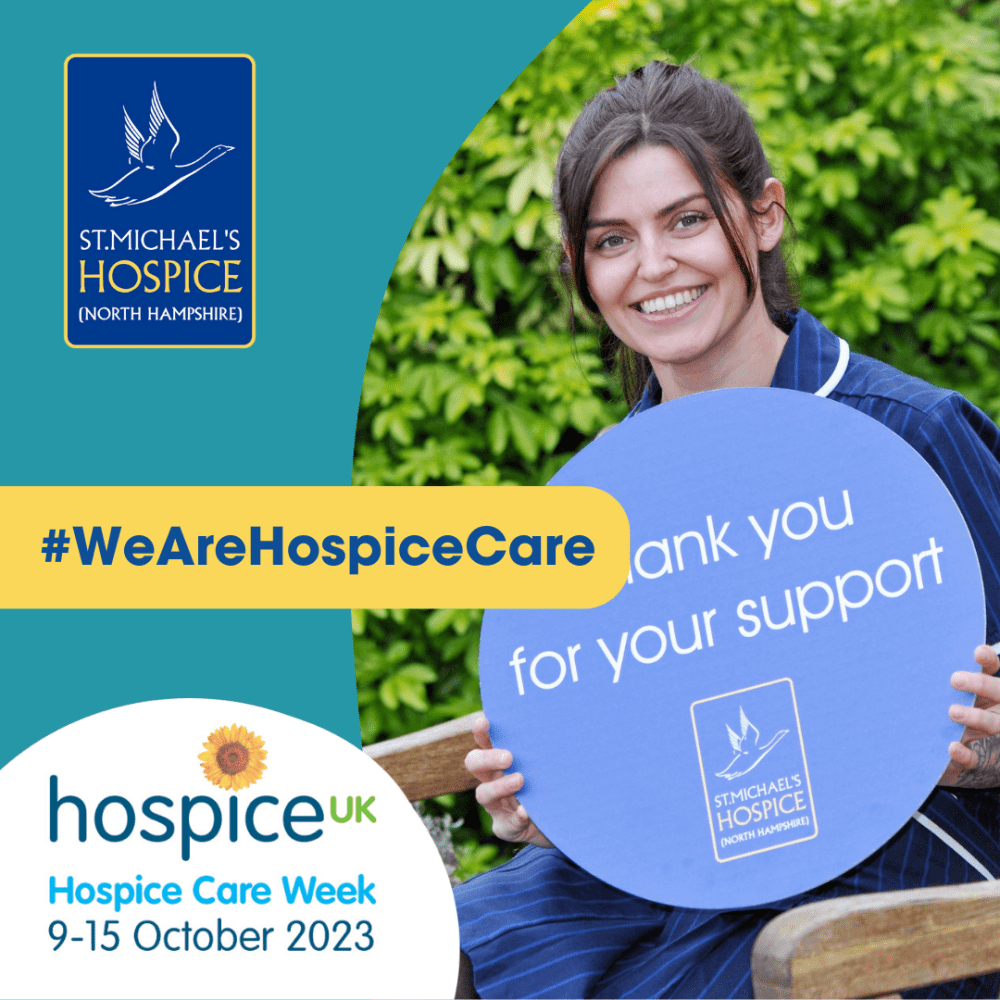 Hi I'm Amy, a Palliative Care Nurse in the Hospice at Home team. Hospice at Home strive to support patients at the end of their lives, within their own homes. For some of these patients, they wish to remain at home until they die, and we work to the best of our abilities as a team to ensure they can do this comfortably. For others, they wish to spend their final days in our Hospice, so we support them to remain at home, until that time comes.
My role is largely providing psychological support to patients and their families, and ensuring they have someone to turn to when they are unsure or need a friendly face. Another large part of my role is to support patients to be symptom-free, so they can spend valuable time with friends and family without the burden of symptoms making this unbearable.We see a variety of patients, with many different diagnoses and of different ages. No matter who we are supporting, everyone has the right to spend their last days in their preferred place or care, and do so comfortably and with dignity.
A core memory for me, that signifies just how irreplaceable hospice at home is, was looking after a young patient with a young family. They were living with a life-limiting illness and terrified of dying and leaving their family behind. As a team, we were also concerned about the psychological impact this would have on the young family. By providing invaluable psychological support to the family and managing the symptoms of the patient through use of a syringe driver, the patient was able to die comfortable, free from fear and the family were able to stay together at home and spend their days surrounded by nothing but love.
Dawn and Siân – Retail Store Manager and Assistant Manager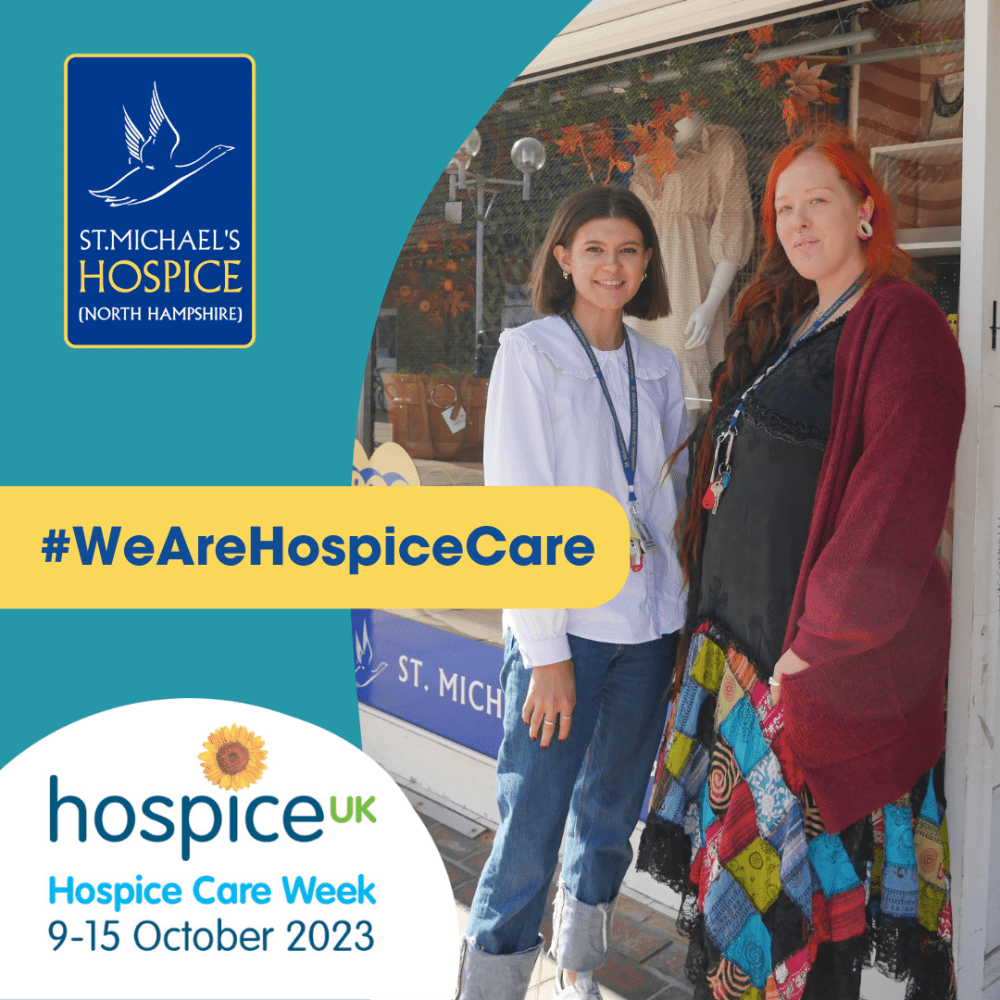 We are Dawn and Siân, Manager and assistant manager of our Chineham retail store. Our role within the retail team is to oversee the day to day running of the shop. Our job is highly varied, from working with our fantastic volunteers to serving customers on the tills. We both have a great passion for working in charity retail and are constantly striving to make the shop as profitable and welcoming as possible. Our retail stores are more than just shops, they are a community unto themselves, between the volunteers, regular customers and donators, we are surrounded with familiar faces and a comforting caring atmosphere. We are proud to be a public face for the hospice and we use our knowledge of the charity's workings to inform and educate people on the fantastic work SMH brings to the community. Our 11 stores are vital to providing funds for the running of the hospice, as we make up 36% of the hospice's income.