Christmas Tree Collection Service
Let us take the stress out of disposing of your Christmas tree after the holidays!
Our Christmas tree collection service helps us raise vital funds for the Hospice. In return for a donation to support local hospice care, we will come and collect your real tree from outside your home from the 12-14 January 2024 and recycle it for you!
No hassle, no waste and no needles in your car!
Your support will help us raise the £14,000 a day needed to provide all our services for the local community for free. Our vital care and support helps our patients and their families at a time when they need us most.
Collection postcodes include: RG20 5, RG21, RG22, RG23, RG24, RG25, RG26, RG27, RG28 and RG29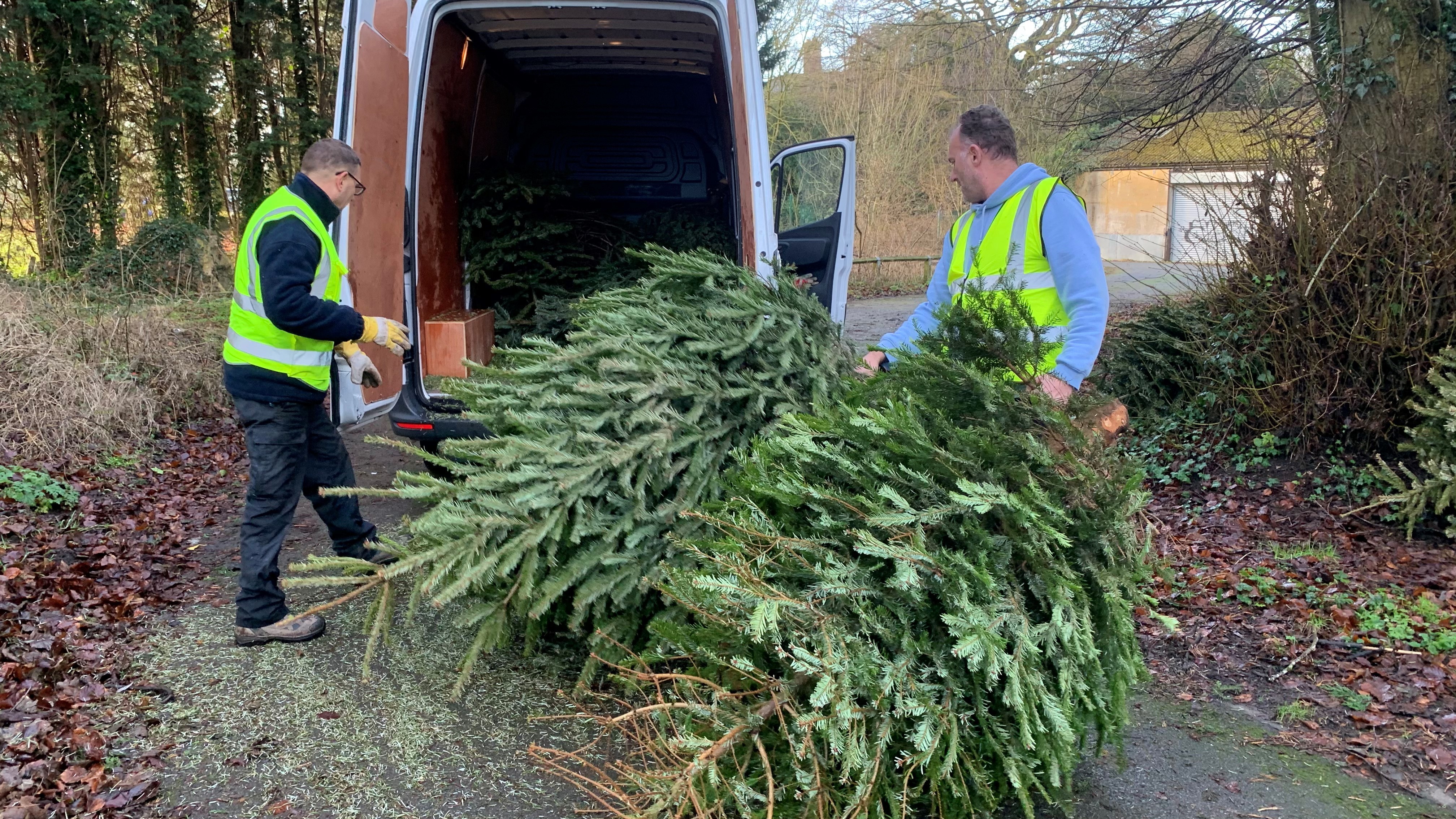 How your donation will help
By booking your tree collection today and making a donation, you'll help us continue to be there for local people, and their loved ones, living with a life-limiting illness, facing the end of life or experiencing bereavement.
£20 could fund an hour of expert care from our nursing team
£36.42 could help to fund a counselling bereavement session
£50 could fund two hours of time with our Hospice biographer to record a patients special memories
After costs, 85% of the monies raised will be distributed to St. Michael's Hospice and the remaining 15% distributed to a nominated charity or community group.
What you need to know
Our team of amazing volunteers will be collecting in your area on Friday 12 January – Sunday 14 January 2024
Registration closes on Monday 8 January 2024
Remember to remove any decorations, take the tree out of the pot or remove the base (we cannot remove or recycle these).
Your tree must be ready for collection from 8am on the morning of your collection, please note we cannot guarantee what time your tree will be collected.
Your tree must be left in a clear, unobstructed, and visible location. If possible, without causing obstruction to any paths in front of your property.
Due to our Health and Safety policy, our lovely volunteers are unable to, under any circumstances, enter your property (e.g. house, garden, gated driveway) or any confined or restricted space to access your tree.
We are delighted to be working in partnership with Just Helping. Please note the link to book your collection will take you to their website.
Get involved
If you would like to get involved with the collection, volunteer your time or help in any way, please do contact us at fundraising@stmichaelshospice.org.uk.
Thank you to our supporters, volunteers, and sponsors. Without your generosity, this would not be possible.
Miller's Ark Animals, Weybrook Park Golf Club, Basingstoke Golf Club and Gordon Brown Outdoor Education Centre.