Read our August fundraising spotlight! The Summer is always a busy time for fundraising and this year was no exception! Below are just some of the amazing fundraisers that took place during August – thank you and well done to everyone who raised vital funds for our patients!
Taking to the skies with a skydive!
At the beginning of August, we had eight wonderful supporters complete a Tandem Skydive challenge for us! They fearlessly flew over 2 miles off the ground, before jumping out of the plane to fall back down to the ground. Collectively they've raised over £1,600 for the Hospice – thank you!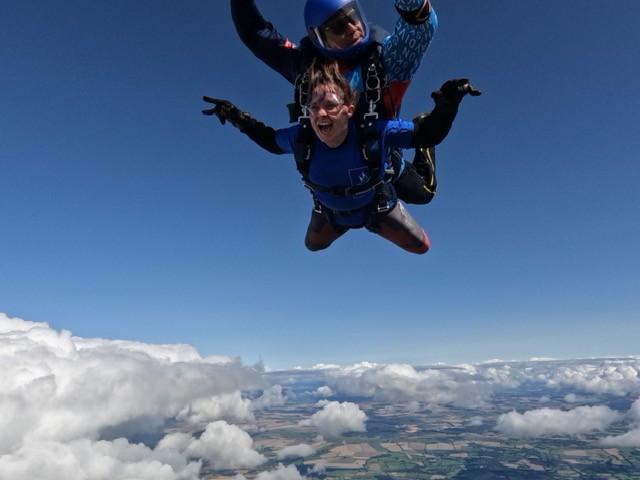 Everybody's Talking About Jamie – BAT's Next Gen
At BAT's Next Gen's recent performance of Everyone's Talking About Jamie, they very kindly chose to support St. Michael's Hospice. They worked closely with our retail team, using clothes that had been donated as the costumes in the performance, and on their Saturday night performance, they collected donations from the audience for our patients. They raised a wonderful £197.60 – thank you!
The Village Café Old Basing raise vital funds for us
The lovely team from The Village Café in Old Basing came up to the Hospice to present us with a cheque to buy a Syringe Driver for our patients. They worked incredibly hard throughout the summer term, selling teas, coffees and incredible homemade cakes to raise as much as possible for the Syringe Driver. They're open for business again on Friday 15 September from 2-4pm at St. Mary's Church in Old Basing, with refreshments and seasonal cakes for sale.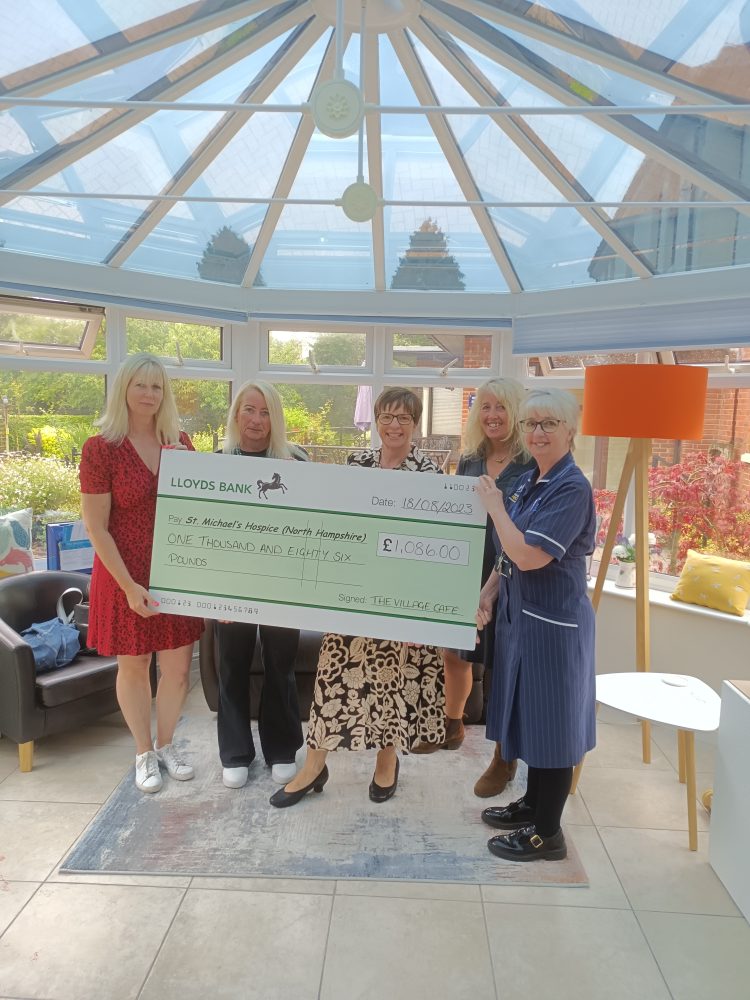 Seven-year-old challenges herself to run a marathon
Seven-year-old Gracie challenged herself to run the distance of a full marathon over the summer holidays. She got up and ran, rain or shine, at Down Grange Running Track throughout the 6 weeks to raise money for us and the Firefighters Charity. Completing her challenge just before she went back to school, she has raised an incredible £280 for the Hospice! Huge thank you to Gracie!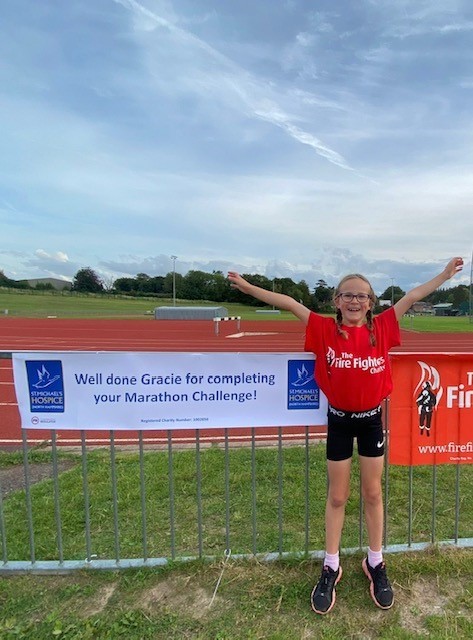 Duck raise for charity
The Mill House in North Warnborough hosted their Duck Race on the August Bank Holiday Monday. Everyone who bought a duck was encouraged to decorate them – there were some incredible ducks ready to race on the day, including polka dots, feathers and some funky duck hats! As well as the duck race, they also held a raffle raising a wonderful £1,230! Thank you The Mill House for all your hard work, we can't wait to see the duck race again next year.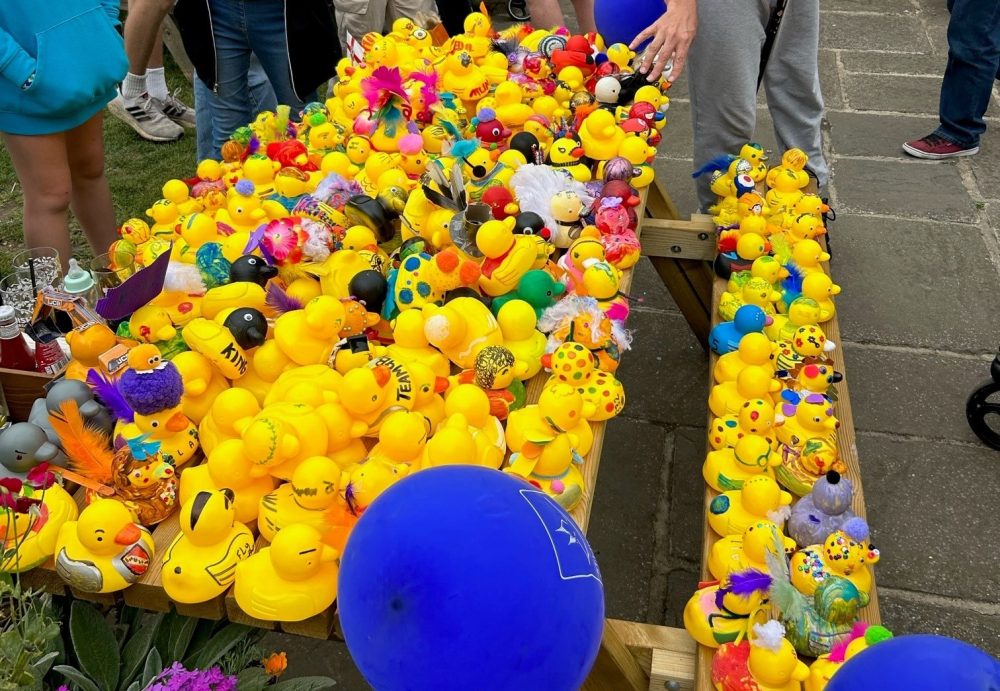 Shalden Village Fete 
The Shalden Village Fete committee recently presented us with a cheque for £500 from their annual village fete. The fete is a great family day out, with games including a coconut shy and plate smashing, as well as dog show, classic car display and barbeque. They split the proceeds from the day between nine local charities and we're really pleased to have been chosen again – thank you Shalden Village Fete!
Exit 6 Film Festival 
The team at Exit 6 Film Festival have kindly chosen to support us with their upcoming short film festival on Saturday 23 September. The film festival will be held at Vue Cinema in Festival Place, with various activities taking place throughout Basingstoke Town Centre throughout the day, including cars from famous movies such as The Flintstones, Ghostbusters and Dumb and Dumber in The Malls, Festival Square and at the Top of Town and a 360 Camera Booth on London Street from 12pm-4pm! Thank you for supporting us!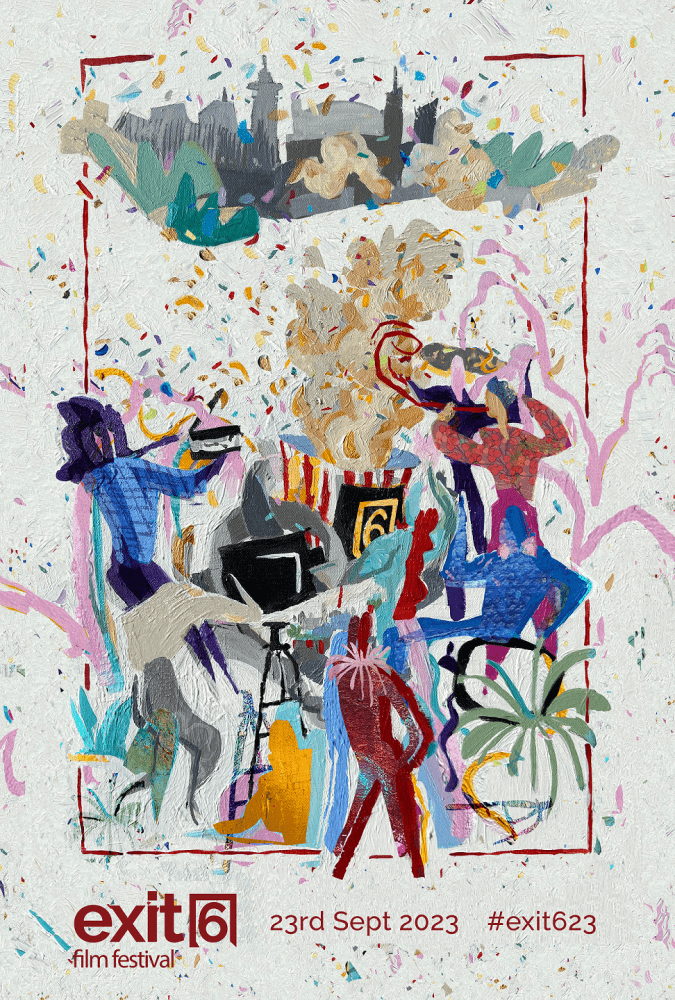 Charity Golf Day
A big thank you to everyone who organised and took part in Entrepreneurs Hub's Golf Day. They raised an amazing £3,250 and came in recently to donate the funds raised, which they presented in front of the fountain in our garden that they donated last year – thank you for your continued support!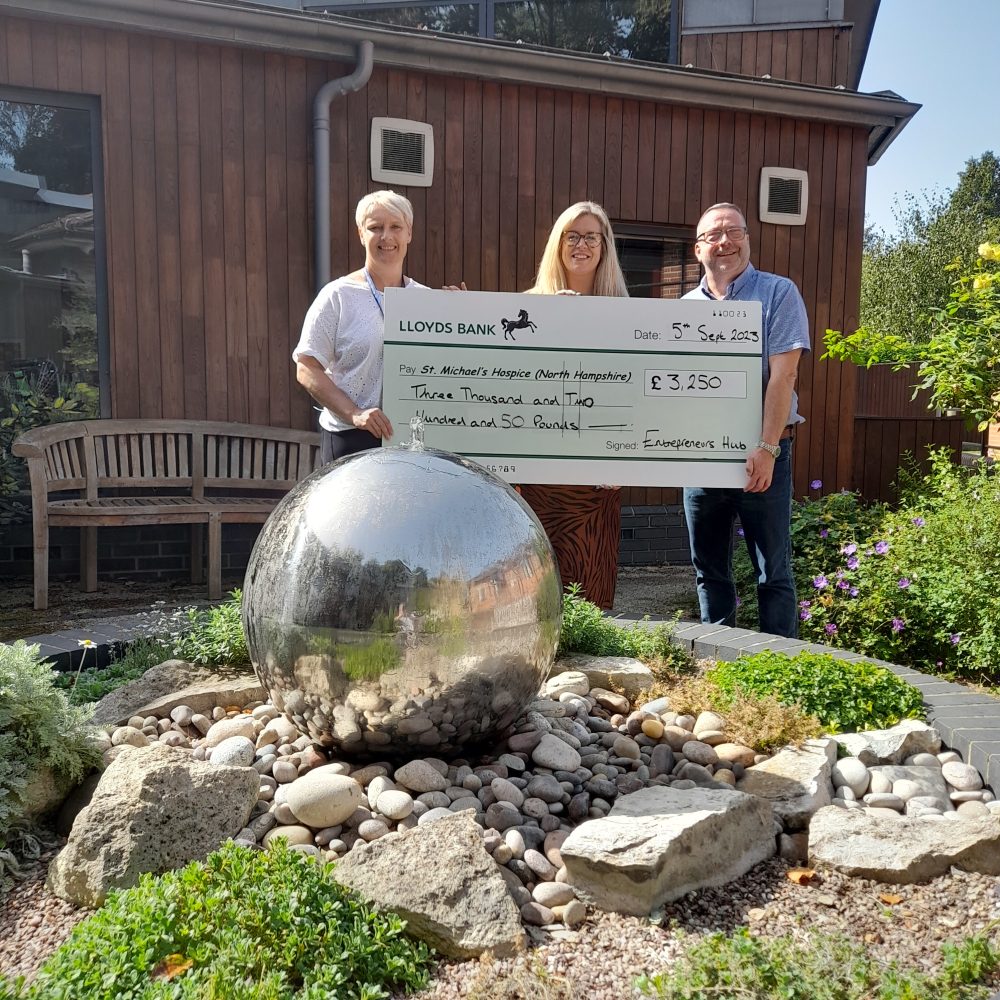 If you've been inspired to do some fundraising, you can find out more about how you can support us here.